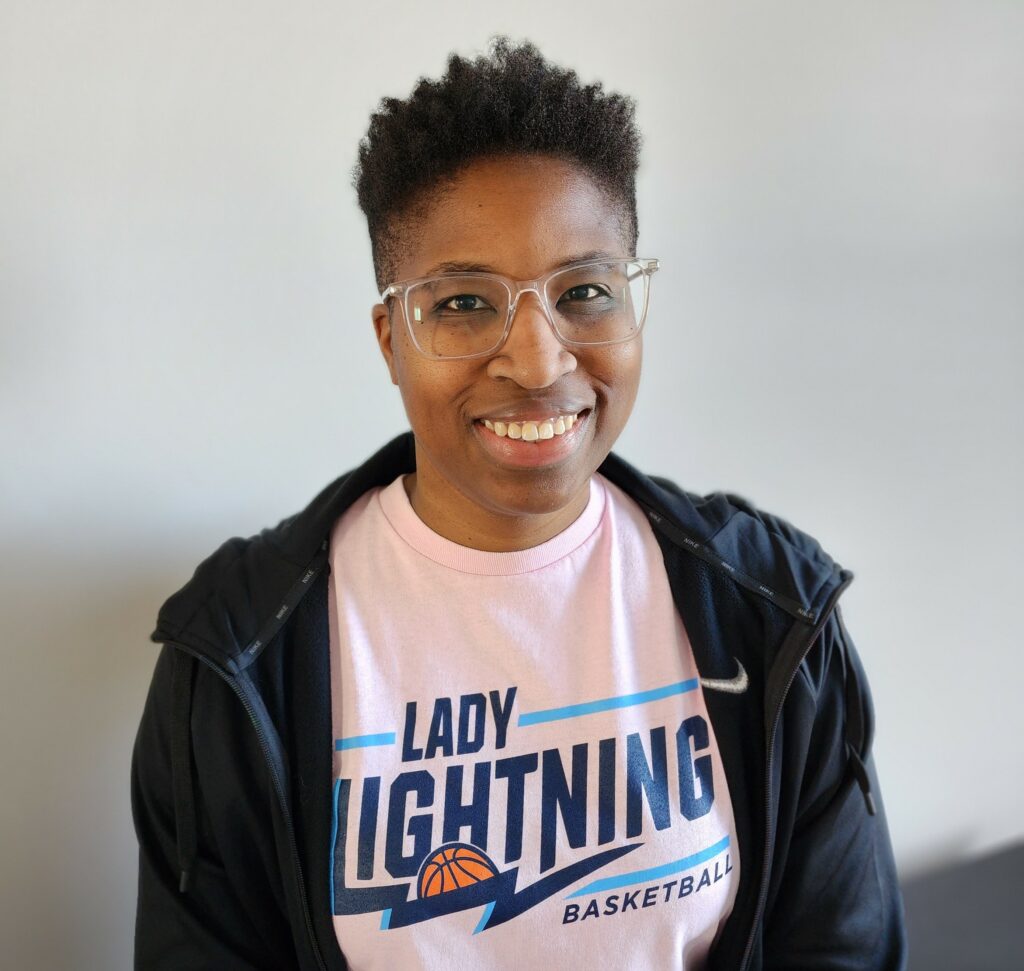 Tina returns to our program with 11 years of Lady Lightning head coaching experience, last coaching for
the program in 2019. She has coached many levels of the program, including 5th , 6th , 7th , 8th , and high
school. Tina also has previous college coaching experience as an Assistant and JV coach with Aurora
University. She has contributed exceptional playing and coaching experience to the program.
Tina is a former player and graduate of Aurora University ('04 & '21), and Streamwood High School ('00).
In her day job, she's a Chemist-turned-Product Portfolio Manager for Ecolab. She currently resides in
Yorkville with her wife, Mary Jean (LL Program Assistant), and their 3-year-old pittie mix, Xena.